For 
@netflix
 's show Social Distance - an anthology series from the team behind Orange is the new black , 
@surfaceofbeauty
 and I got paired up to do a collaboration mural as part of the promotional event . We created the piece Blossoming.  The mural was installed in a 2-day work frame, and stood for a whole weekend in Domino Park in Williamsburg, Brooklyn . 
Our mural is a whimsical reminder of the possibilities that we are still able to create for the world. Ms Peacock is busily sewing masks at home. Her feathers, carrying care and kindness, fly out into the world, sowing the seeds of a blossoming future . Abundant flowers spring up wherever her feathers have been carried by the wind. Together, we are creating a future where beauty can be our shared reality.

The mural becomes magical in the golden hour ! 
Below are some nice WIP shots, thanks to Tool Media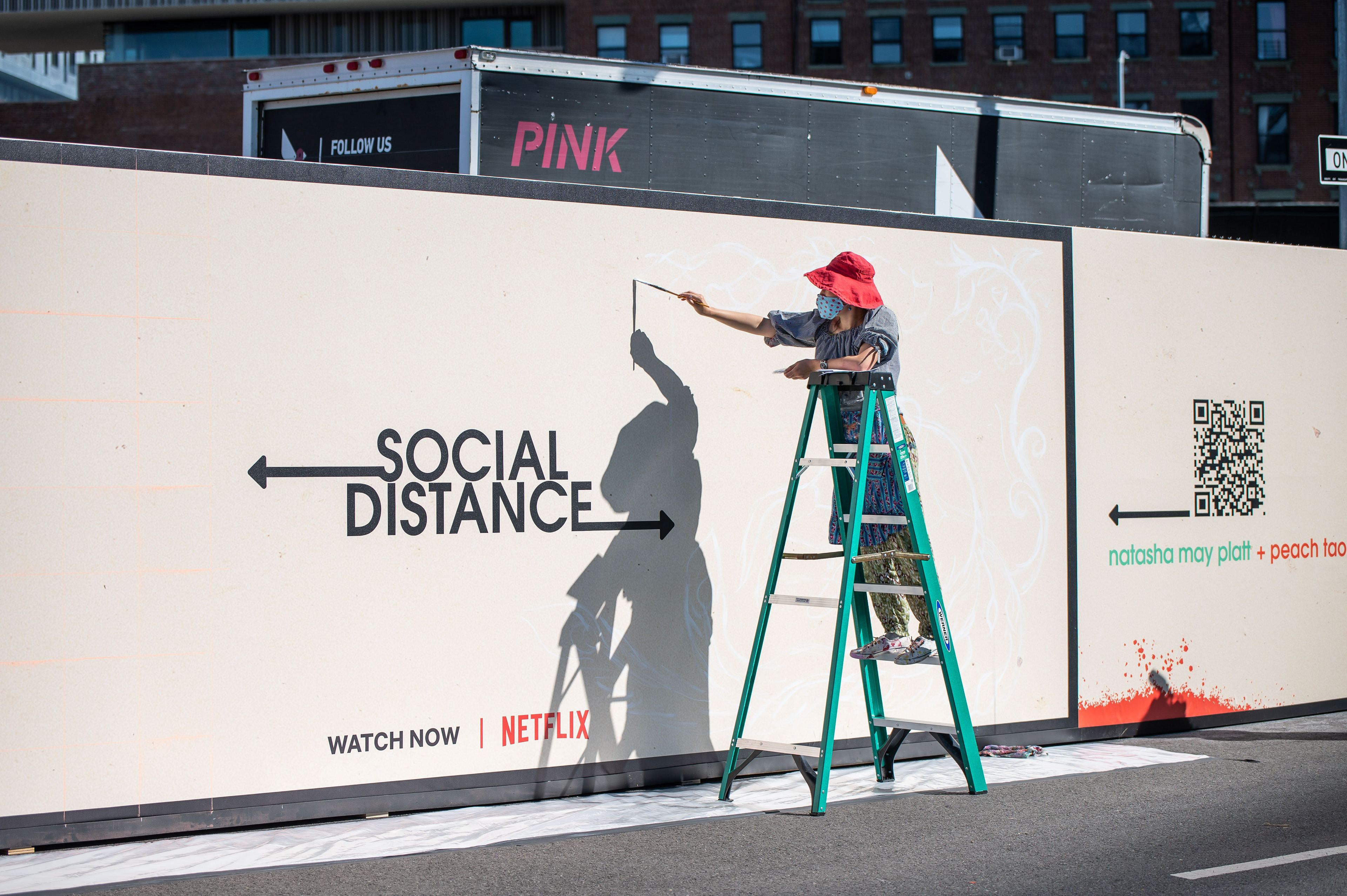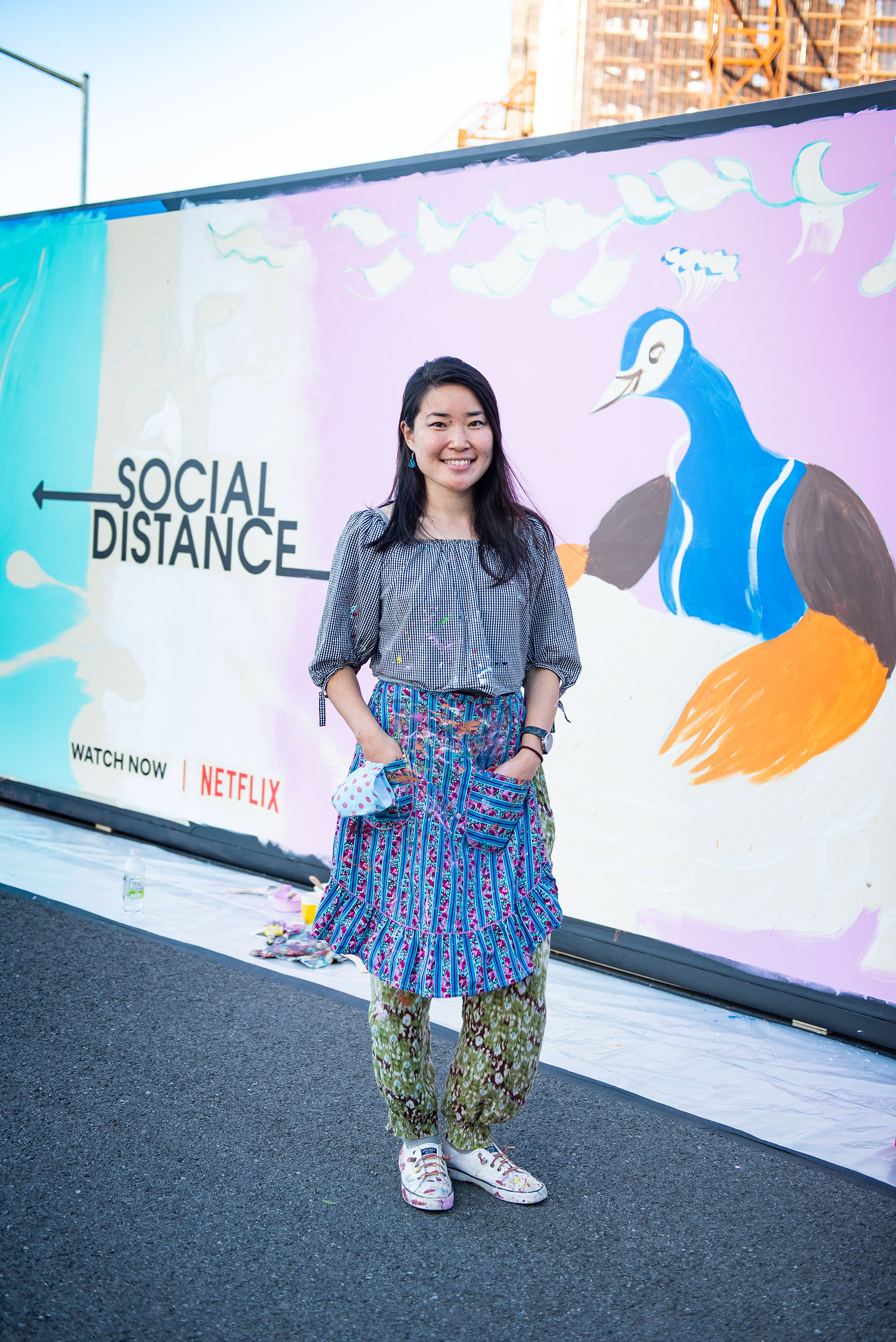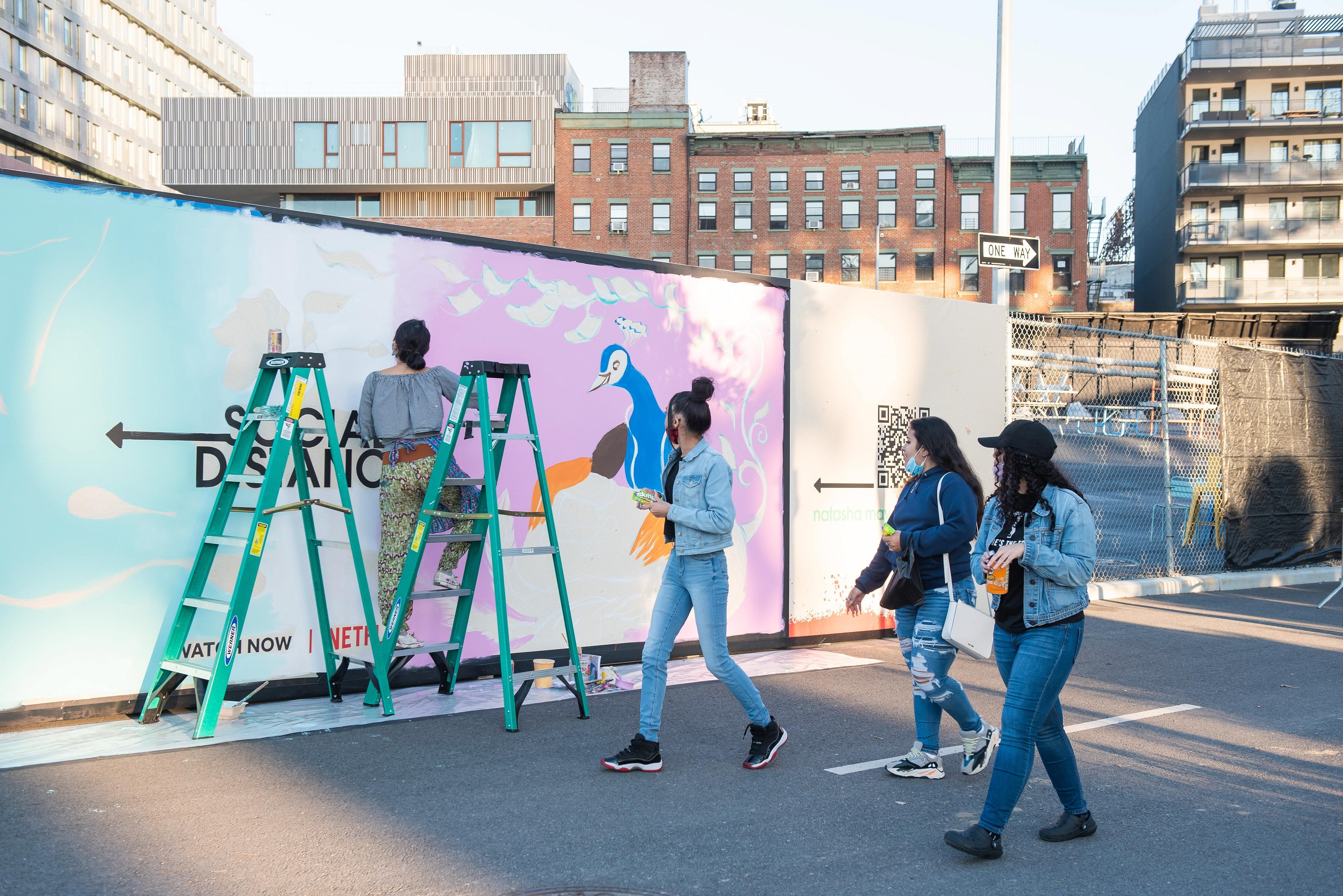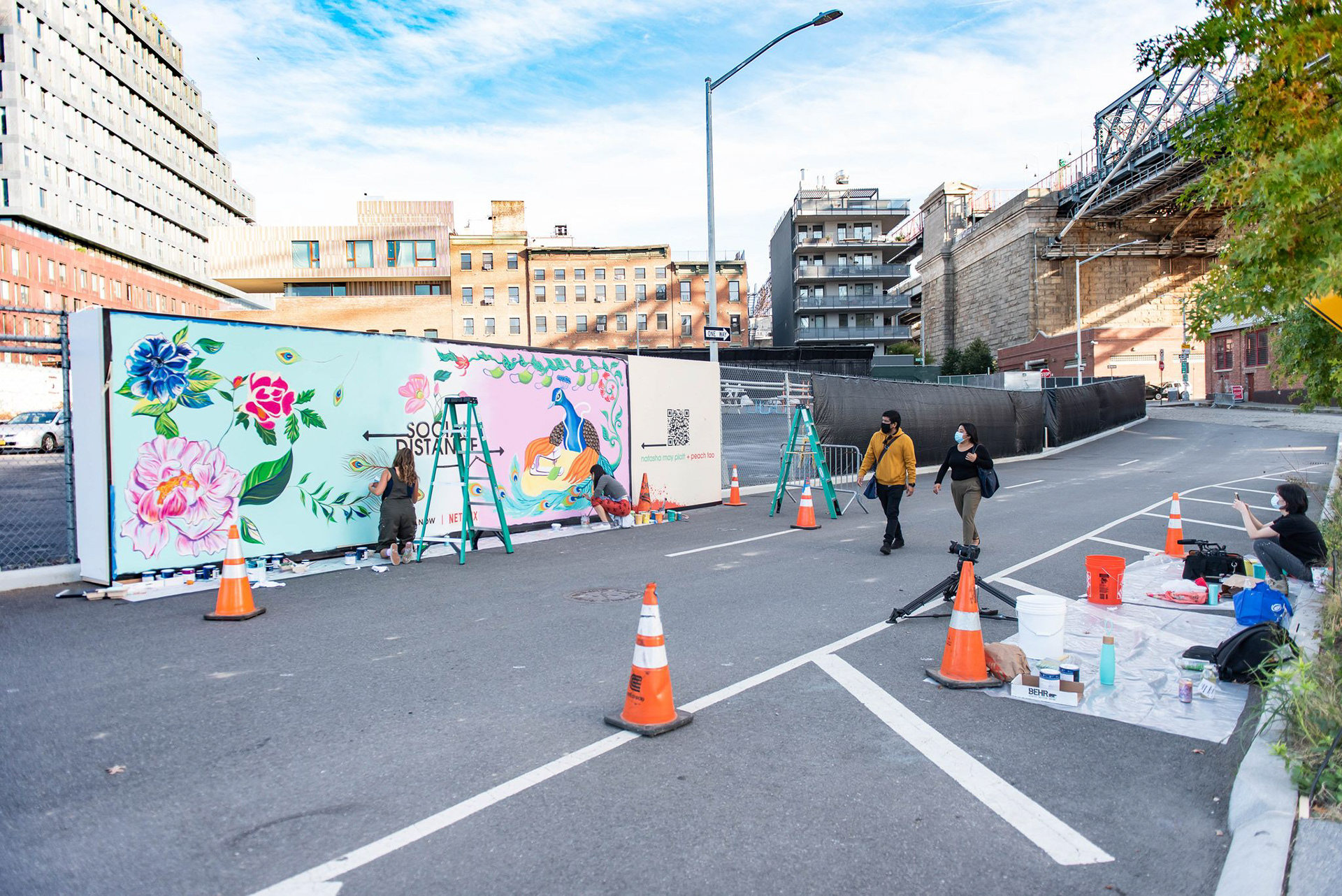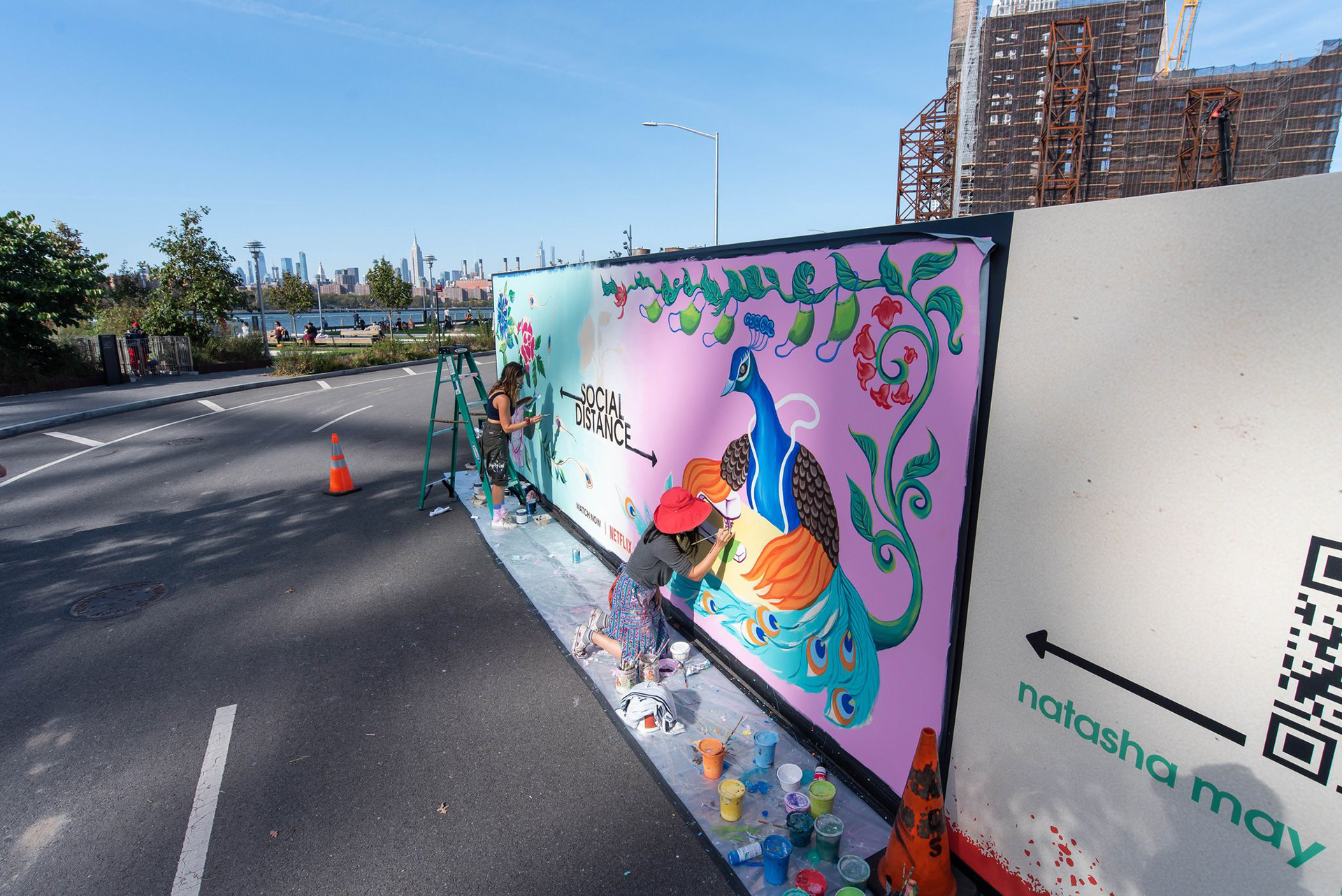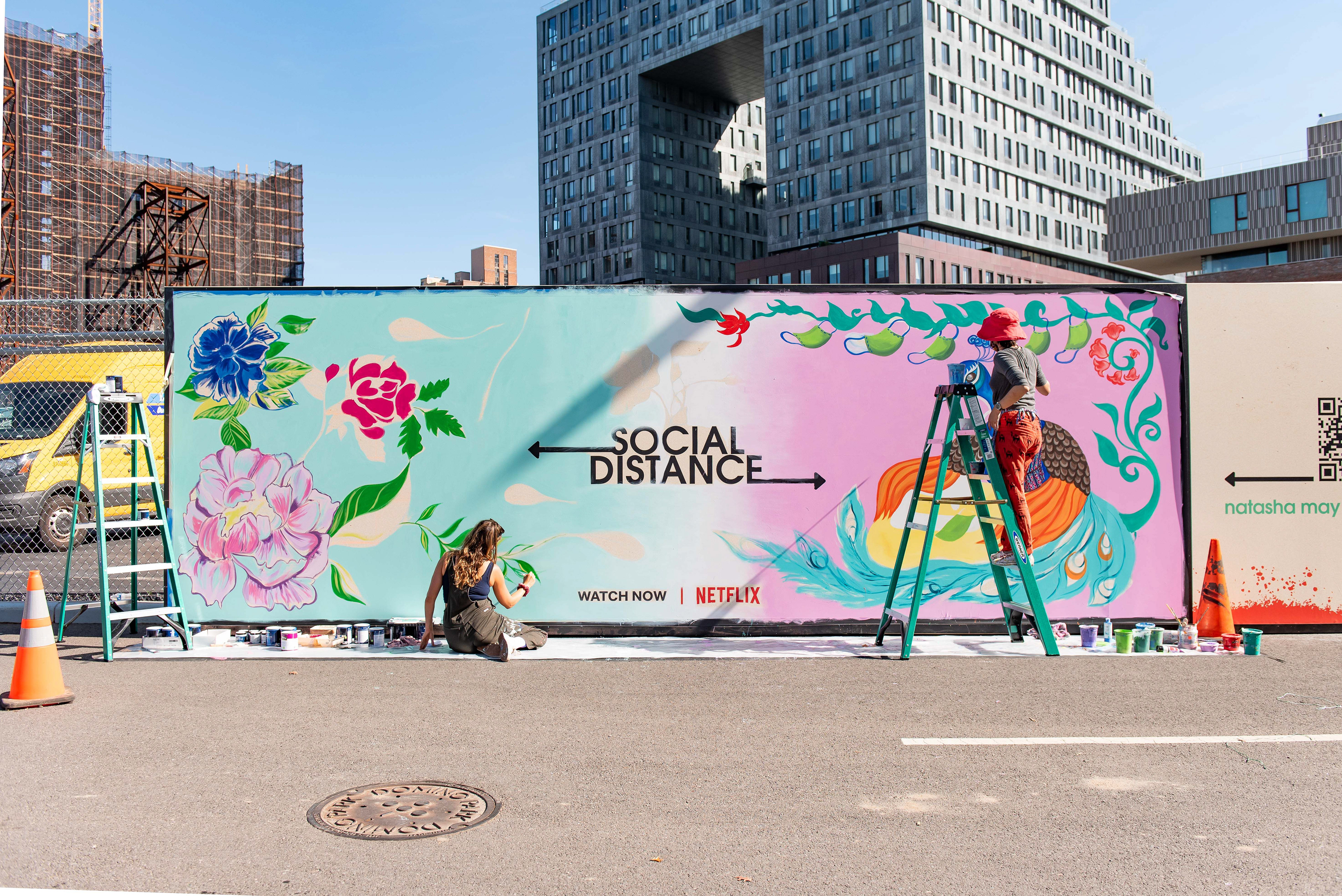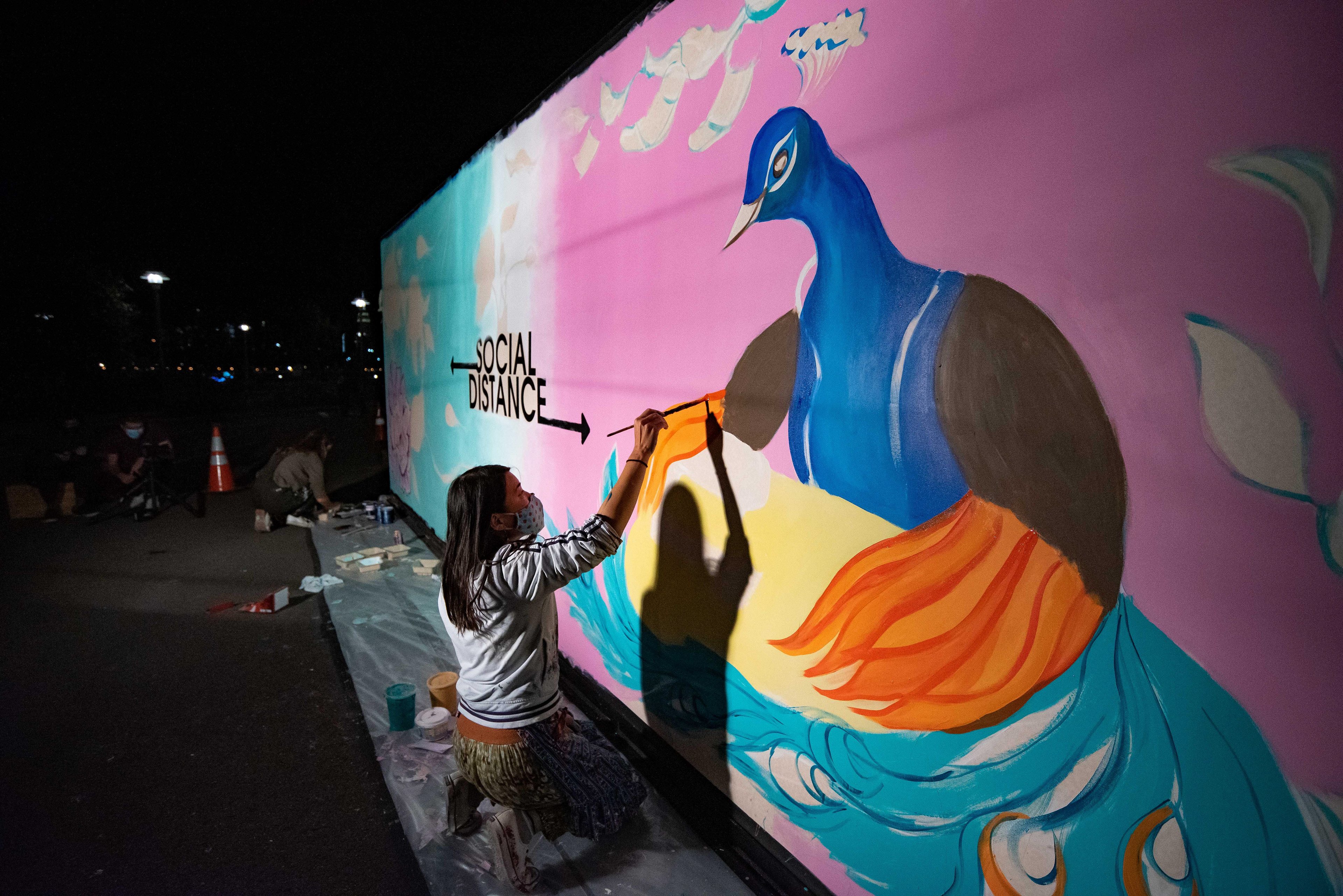 Installed with @Theurbanunicorn and it was great fun :)