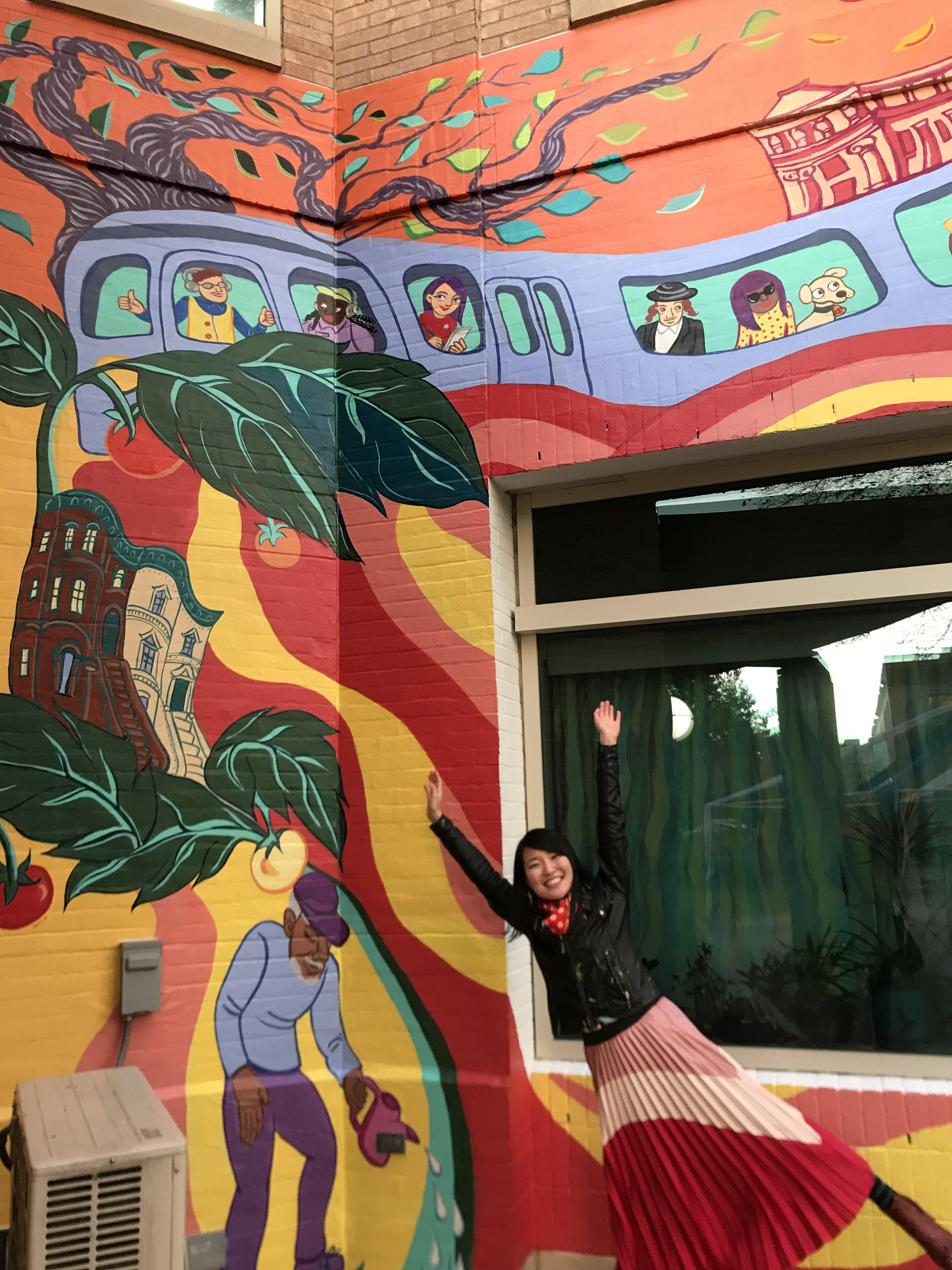 Peach Tao is a Brooklyn-based illustrator, muralist, and printmaking artist. She loves creating whimsical illustrations inspired by her travelings around the world. Born and raised in Beijing, China, she received a BFA in illustration and printmaking from Savannah College of Art and Design. She enjoys creating woodcut prints , painting fun murals and windows for bars and restaurants, schools, hospitals and many more public places throughout NYC and Beijing. 

Besides walls and windows , her art work can be seen in books, Tshirts and advertisements and many more.
Peach is her nickname because her family name(陶Tao)shares the same pronunciation of Peach(桃Tao)in Chinese.  
Hipeach@peachtao.com

Select clients :
Patron Tequila, David Yurman Jewlery, NYC health+hospitals, University of California Press, Momentum agency, Savannah College of Art and Design

Select Exhibitions: Nonstop Metropolis at the Queens Museum, School of Visual Arts, Society of Illustrators-LA, Mini Print International of Cadaqués, National Society of Etchers, Site:Brooklyn,  Cykaida Arts Center, the Ink Shop, Bushwick Printlab, 20/20 Gallery, 440 Gallery, Mehu Gallery ​​​​​​​
Her prints are in the Collections of Christchurch Polytechnic Institute of Technology, Christchurch, New Zealand;
Proyecto'ace Print Collection, Buenos Aires, Argentina;
Richard F.Brush Art Gallery, St.Lawrence University, Canton, New York;
University of Colorado Special Collection, Boulder, Colorado