I had a mini exhibition at the super lovely ARTBEANcoffee in the heart of Manhattan's Chinatown. I did this painting "BLOOM WHERE YOU ARE PLANTED" for the show , which ran from Lunar New Year 2023 till the Spring equinox. There are 2 rabbits ( since it's year of the rabbit in Chinese calendar ) and 2 cats ( year of the cat inVietnamese calendar ). Can you find them all ? 

We also showed some photos of my mural journey. from my roof in 2020 to my first time painting this phrase in PS54 in Bedstuy, Brooklyn, to the murals that became Chinatown Mural Project.

During the opening day, I also live painted the windows as new year decorations :) 

For the closing weekend, I printed out line drawing of the painting and we had coloring days with the public.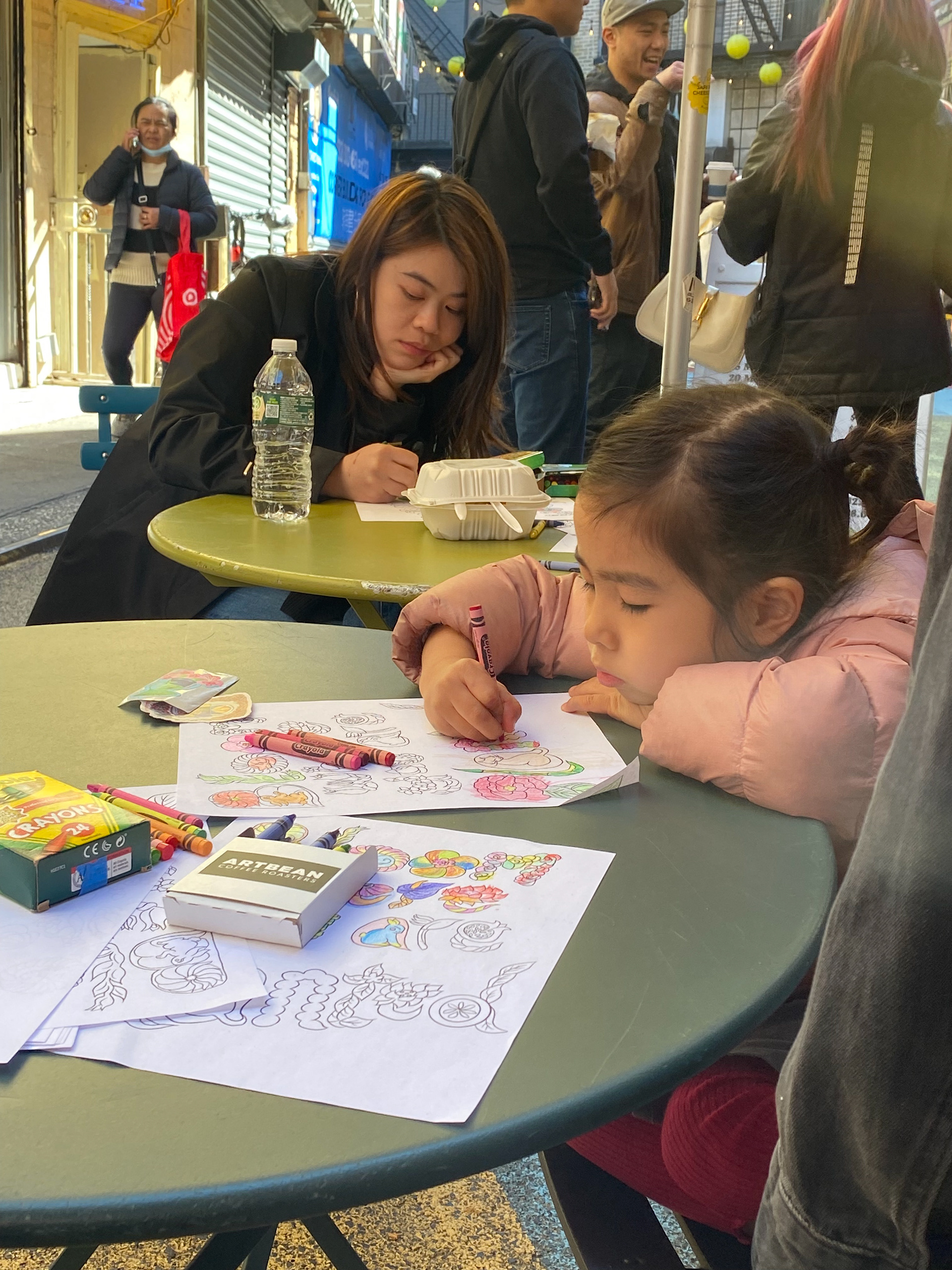 That's a wrap ! I had a wonderful time seeing my work decorating the lovely coffee shop !