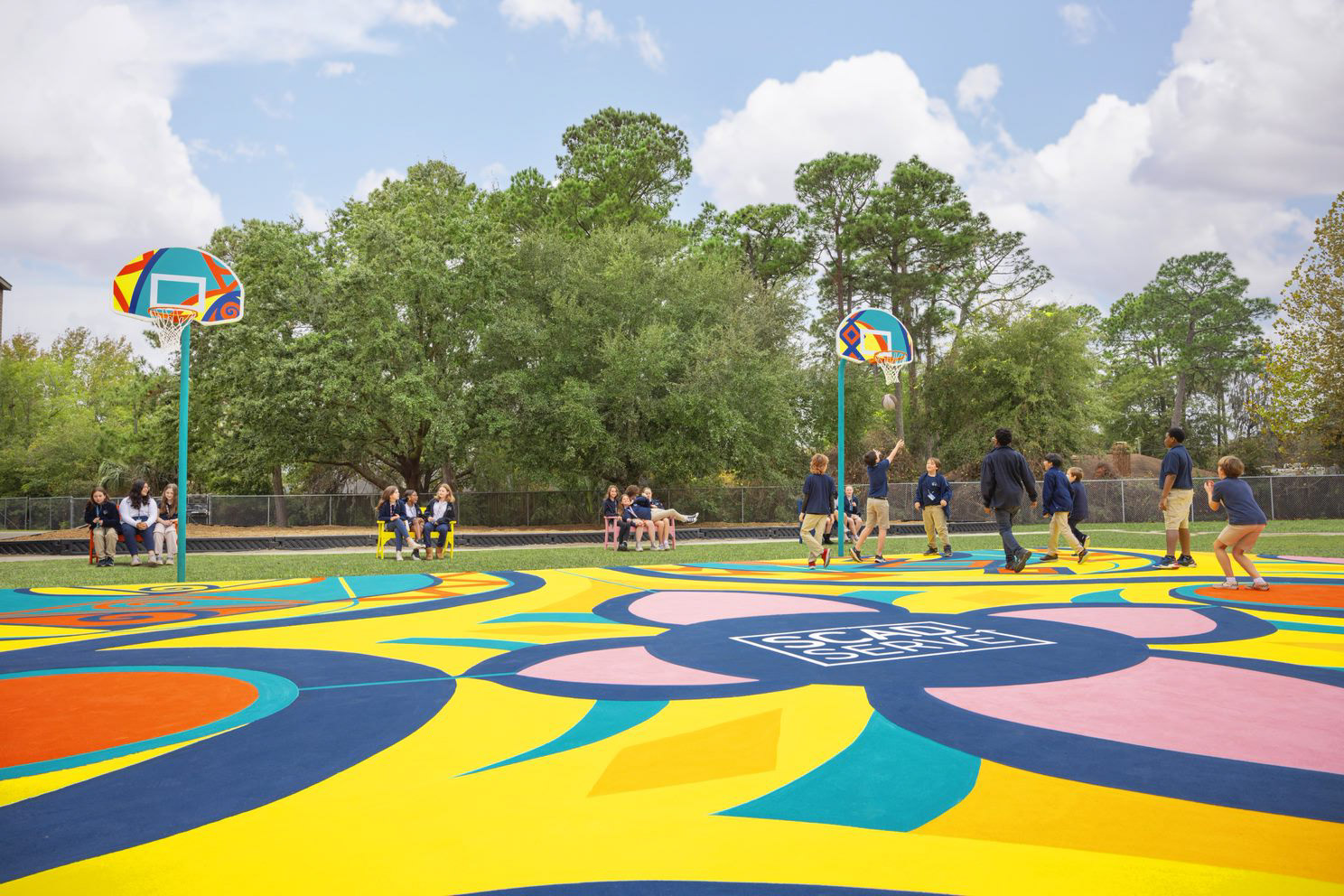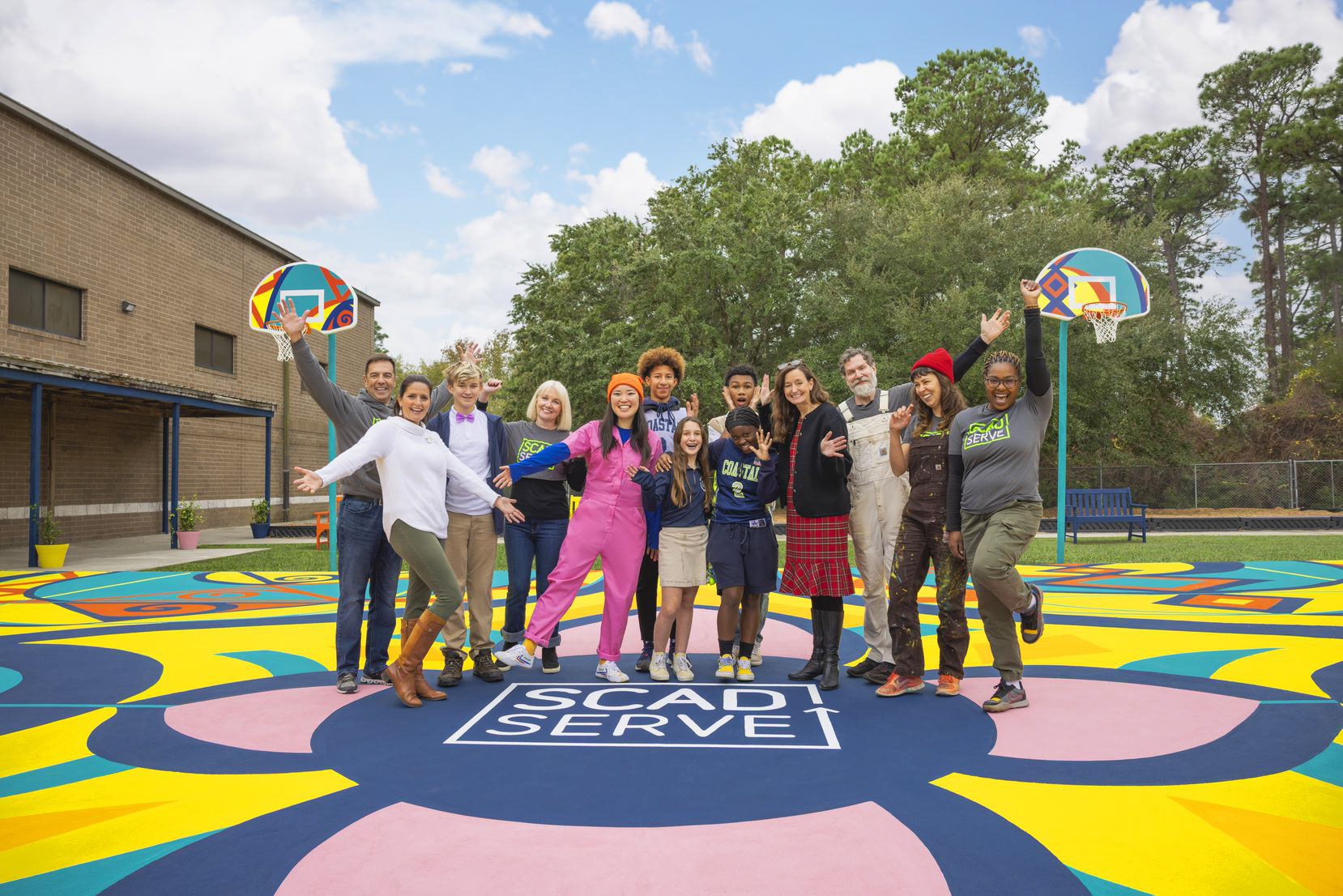 I was very honored to be invited to design and lead this project by SCAD. 
SCAD POP unveils a brilliant large-scale mural enlivening the playground at Coastal Middle School in Chatham County. More than 100 SCAD SERVE students, faculty, staff, and friends volunteered and contributed more than 480 hours to this transformative outdoor art installation. Coastal Middle School's vibrant yellow and grounding navy brand colors unify geometric design elements inspired by native American tribes in Georgia—the Cherokee and Creek peoples.

"Meeting and working with people from all walks of life rejuvenates me. I have witnessed the power of community-centered public art, how elevated design instills joy and hope and creates a connection between passersby and the creatives involved in the mural installation," said SCAD SERVE Alumni Ambassador, Peach Tao (B.F.A., illustration and printmaking, 2010). "I'm proud to create this design and contribute my skills to an initiative as positive as SCAD POP! This is my opportunity to give back to the gorgeous second hometown I spent my formative years in. I'm humbled to share life lessons with fellow SCAD bees who are on a creative journey similar to my own when I was refining my visual voice and professional skills as a SCAD student."

"SCAD has given our students and our community the most amazing gift—a gift that combines art, joy, and play. The SCAD POP team transformed what was an eyesore of an outdoor space into a work of art," said principal Allison Schuster-Jones. "Our Parent Teacher Student Association has been working to beautify the space for years, but SCAD swept in and worked their magic as only they can. Our students, families, and community will enjoy this amazing spot for years to come. Thank you SCAD!"

This mural comprises our sixth SCAD POP transformation, and we're not finished yet, because in 2023, SCAD is bringing transformative outdoor art to more school playgrounds in the Savannah Chatham-County School System and Atlanta City Parks. SCAD POP never stops!
Final drone shots from above. 
The Beginning: mapping out the grid , sketch with chalk , lay down the background, preparing the paint ( tennis court paint, mixed-in with sand ) 
The Process : filling in all the colors, layers, sharpening  the edges, paint the plant pots and benches, stencil-in the logo 
The Final touches : signing, professional team outline the basketball court-lines , vinyl installation for the backboards, threading the net, arranging the pots 
Final-final : Interviews and photoshoots 
We were reported in several local Savannah News Outlets :