"Soaring High", a mural project for the P.S.327 Dr English Rose School in Brownsville, Brooklyn, NYC. 
Nico Collazo and I are teaching artists for this mural project, through our organisation Thrive Collective. We lead design and painted ( with the students' help) this fun and colourful mural for the school. The slogan we were given by the principle was " Soaring High". The school's mascot is the bald eagle.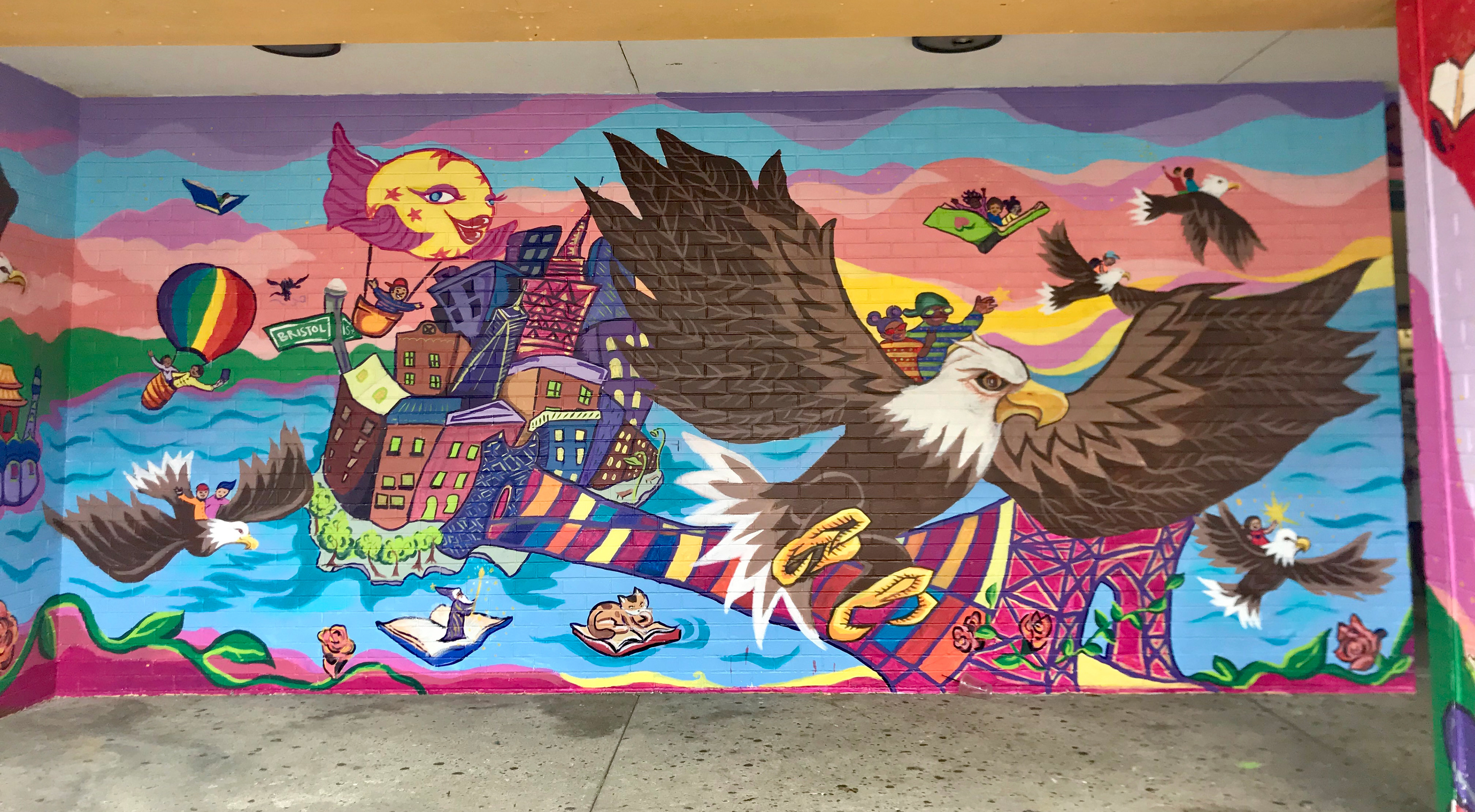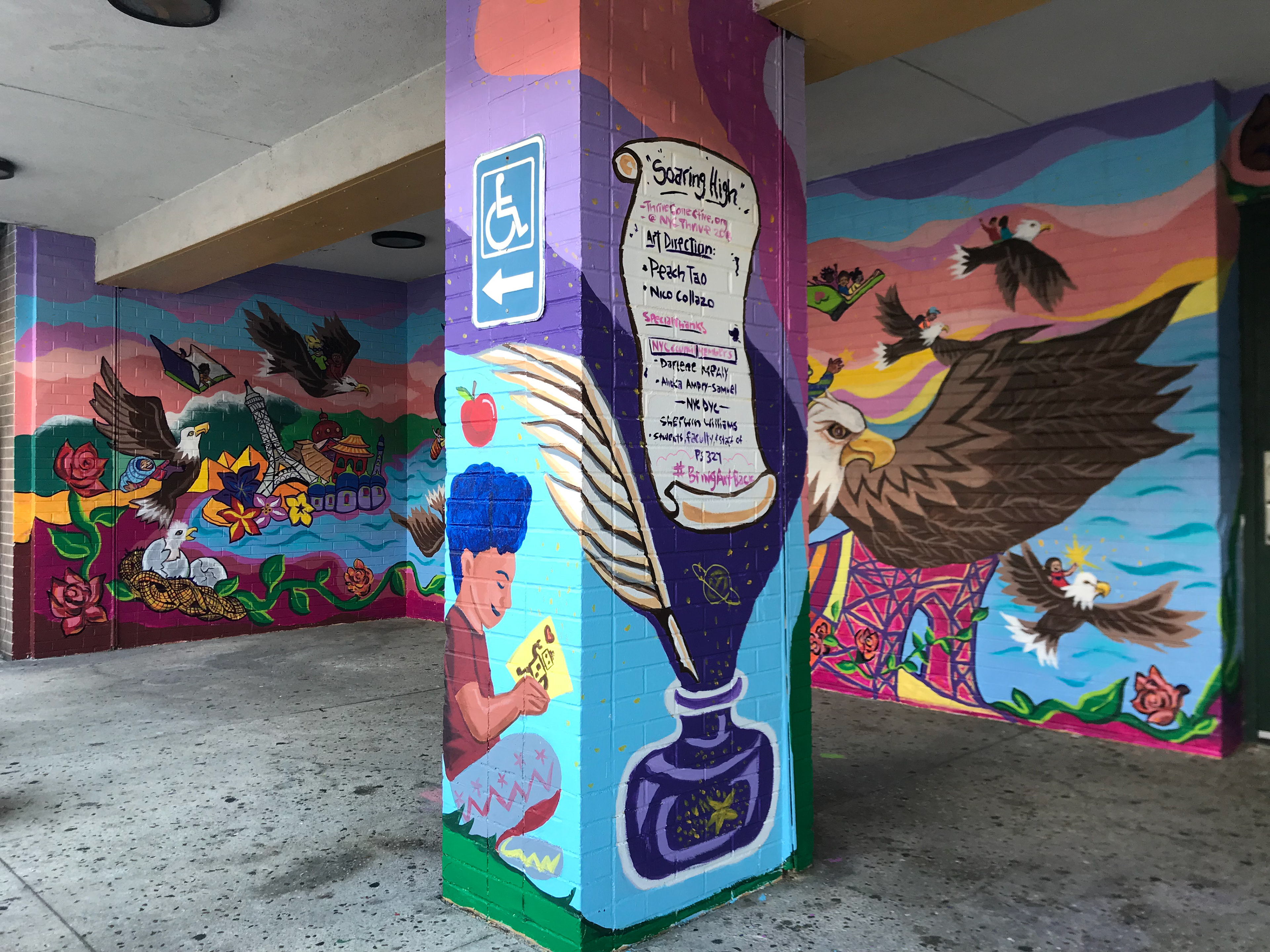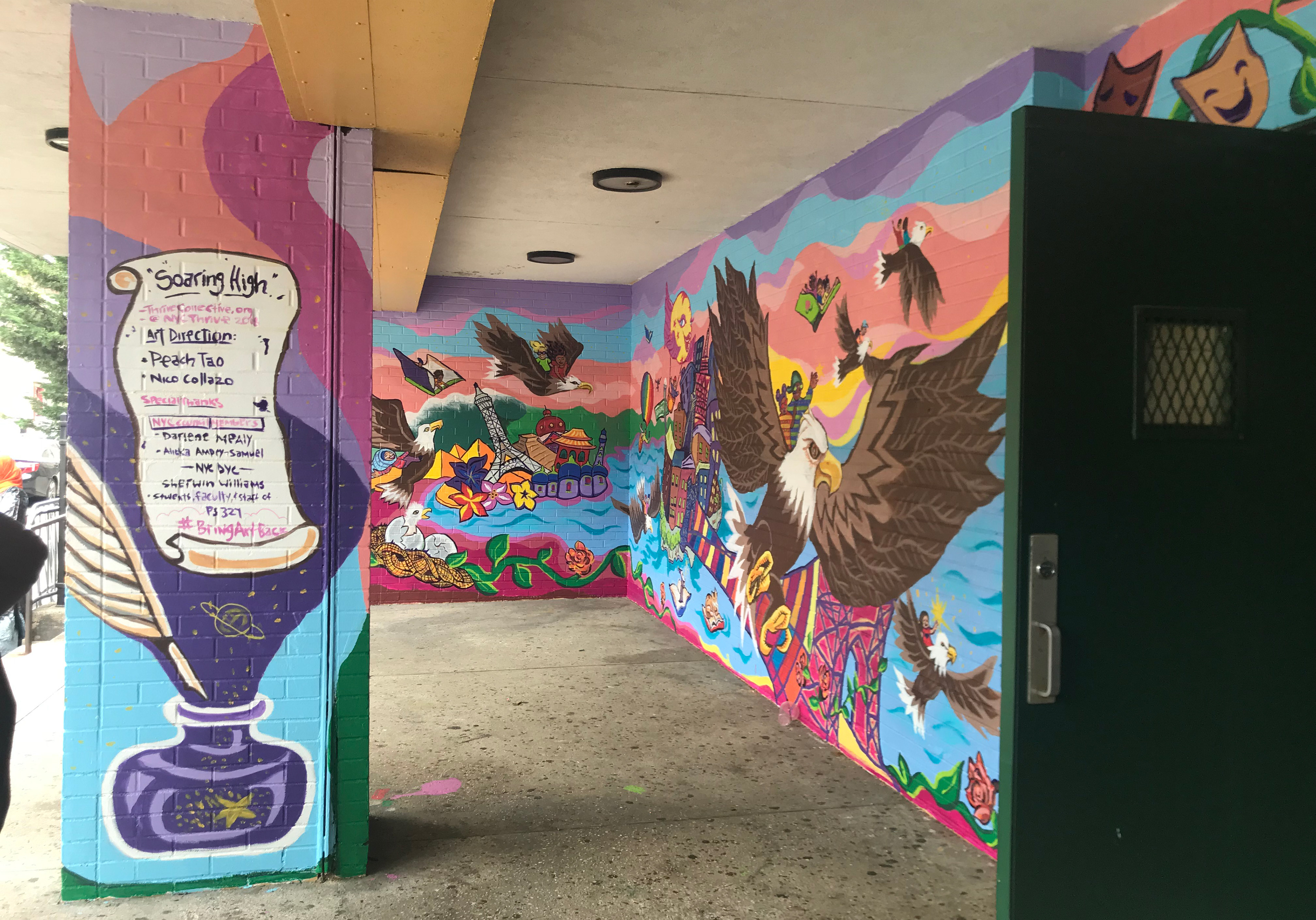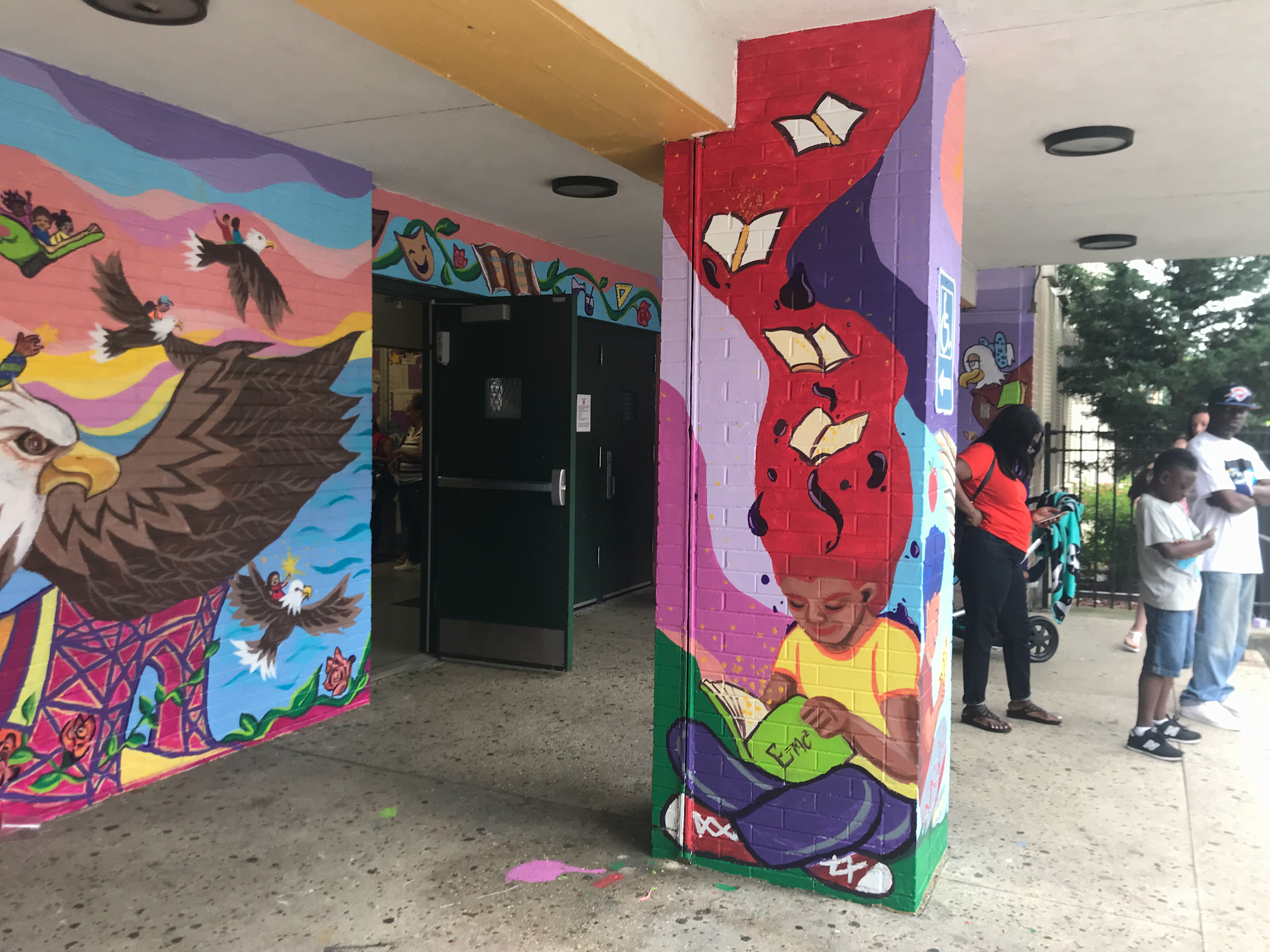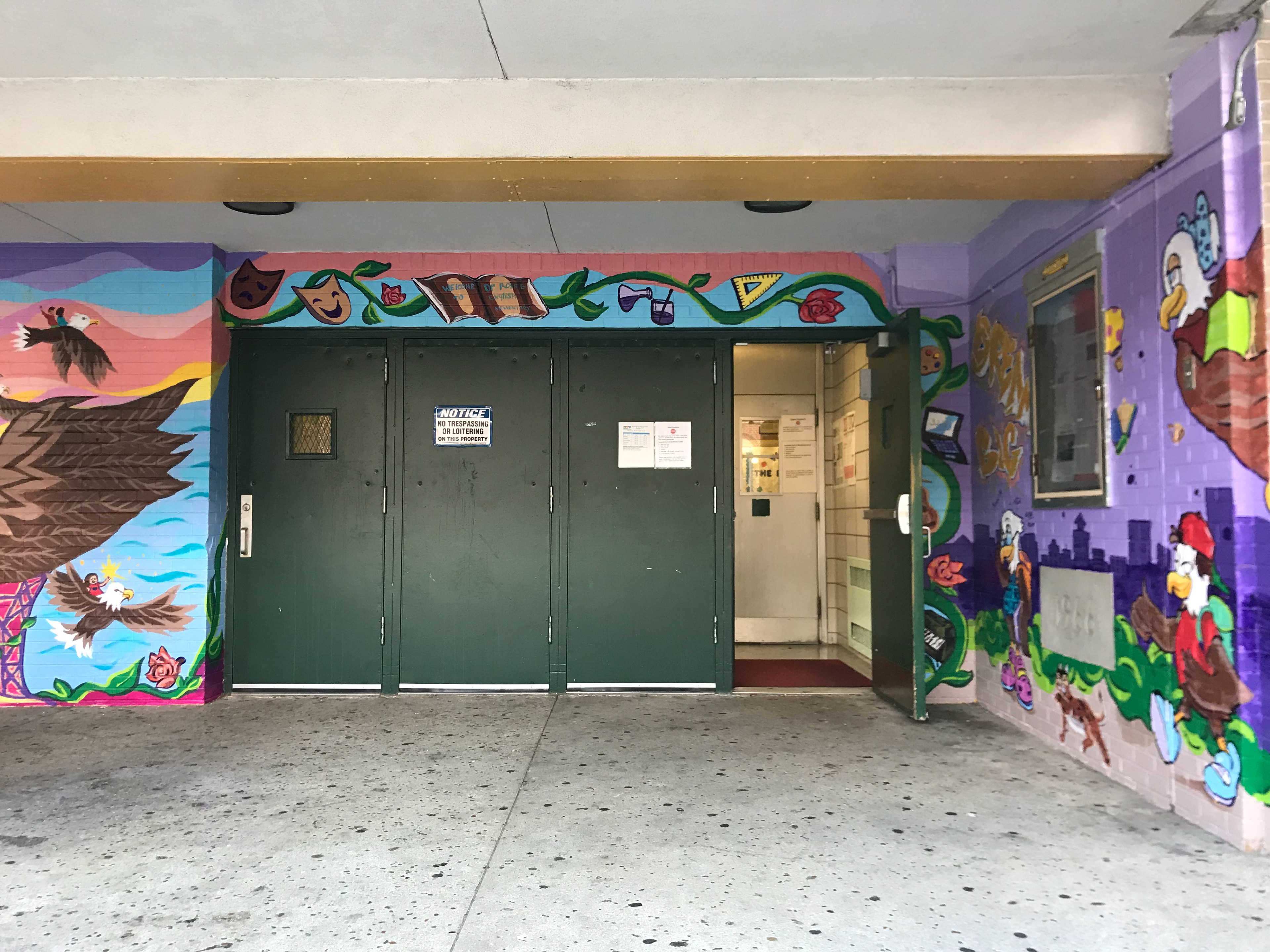 Below are some panorama shots and closeup shots :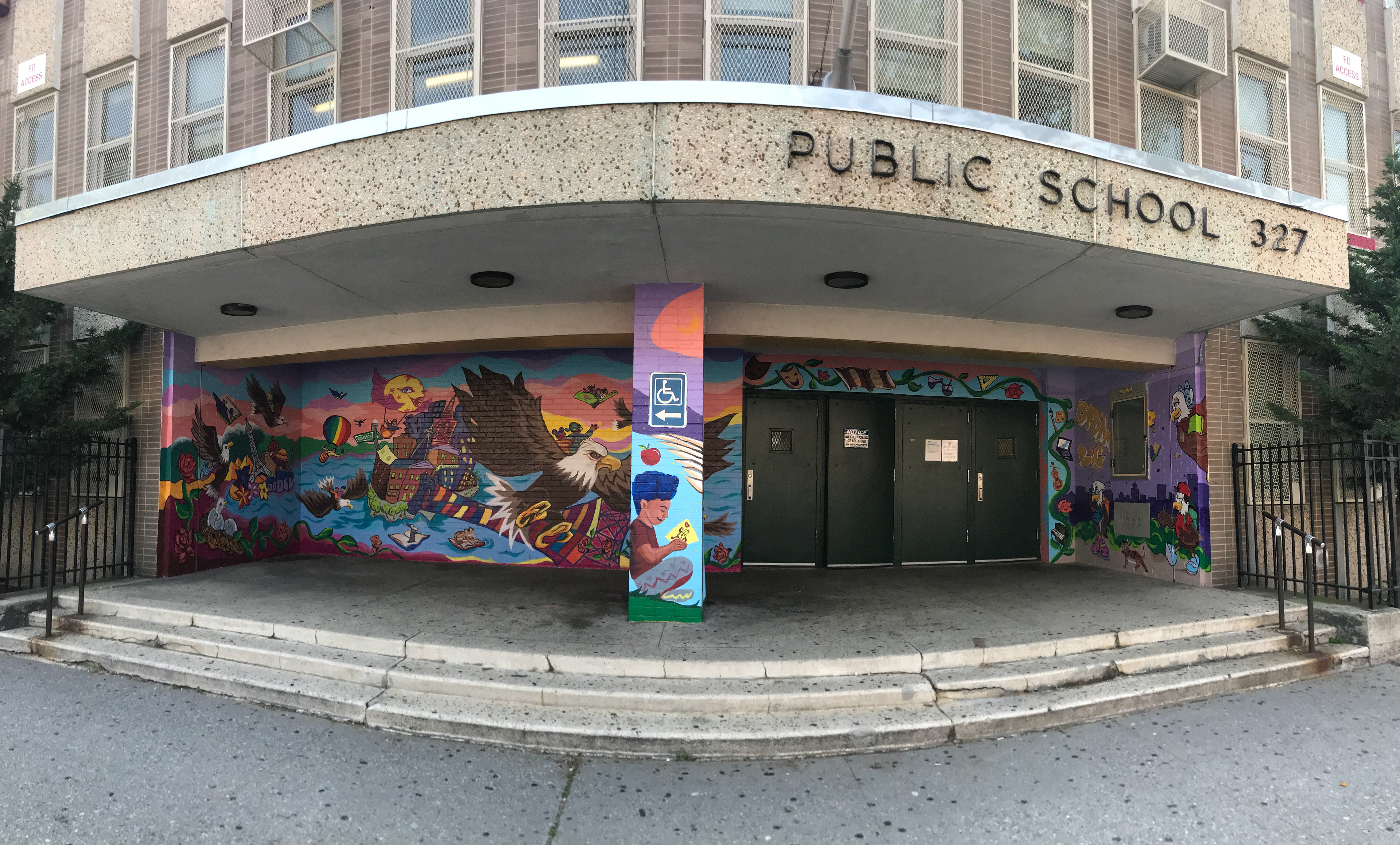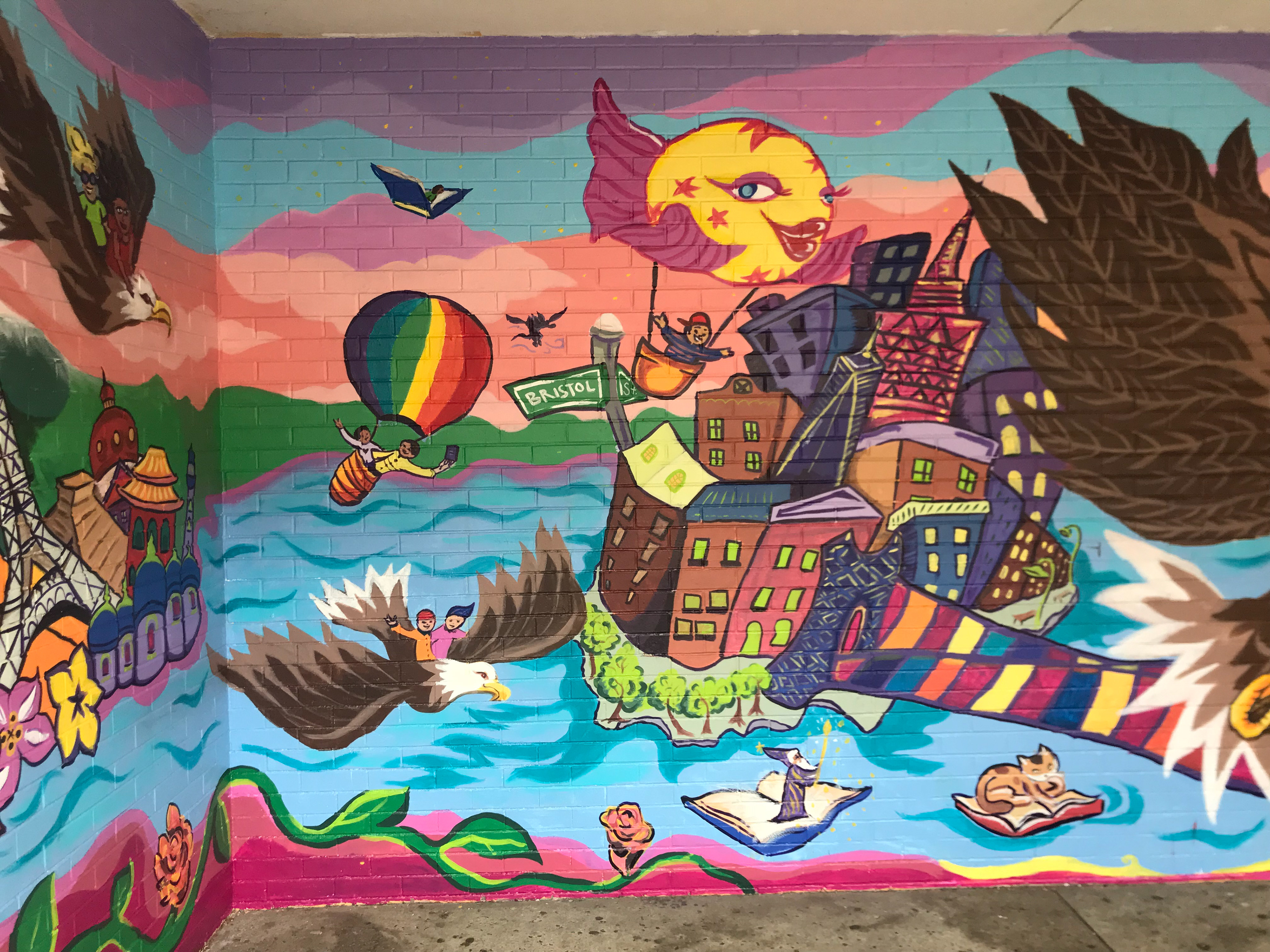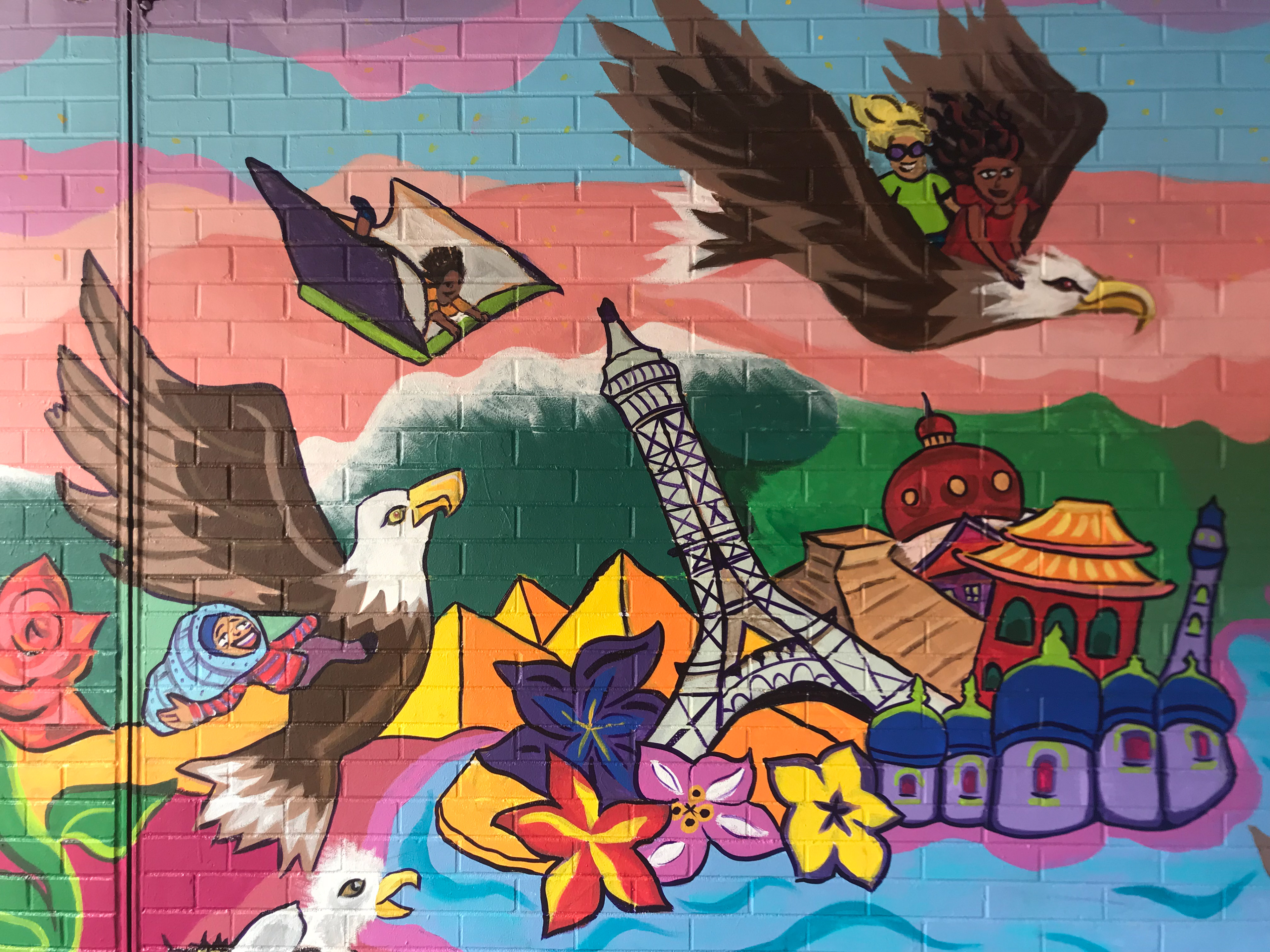 Below are some photos during the Graduation Ceremony. We're glad to see people loving our mural !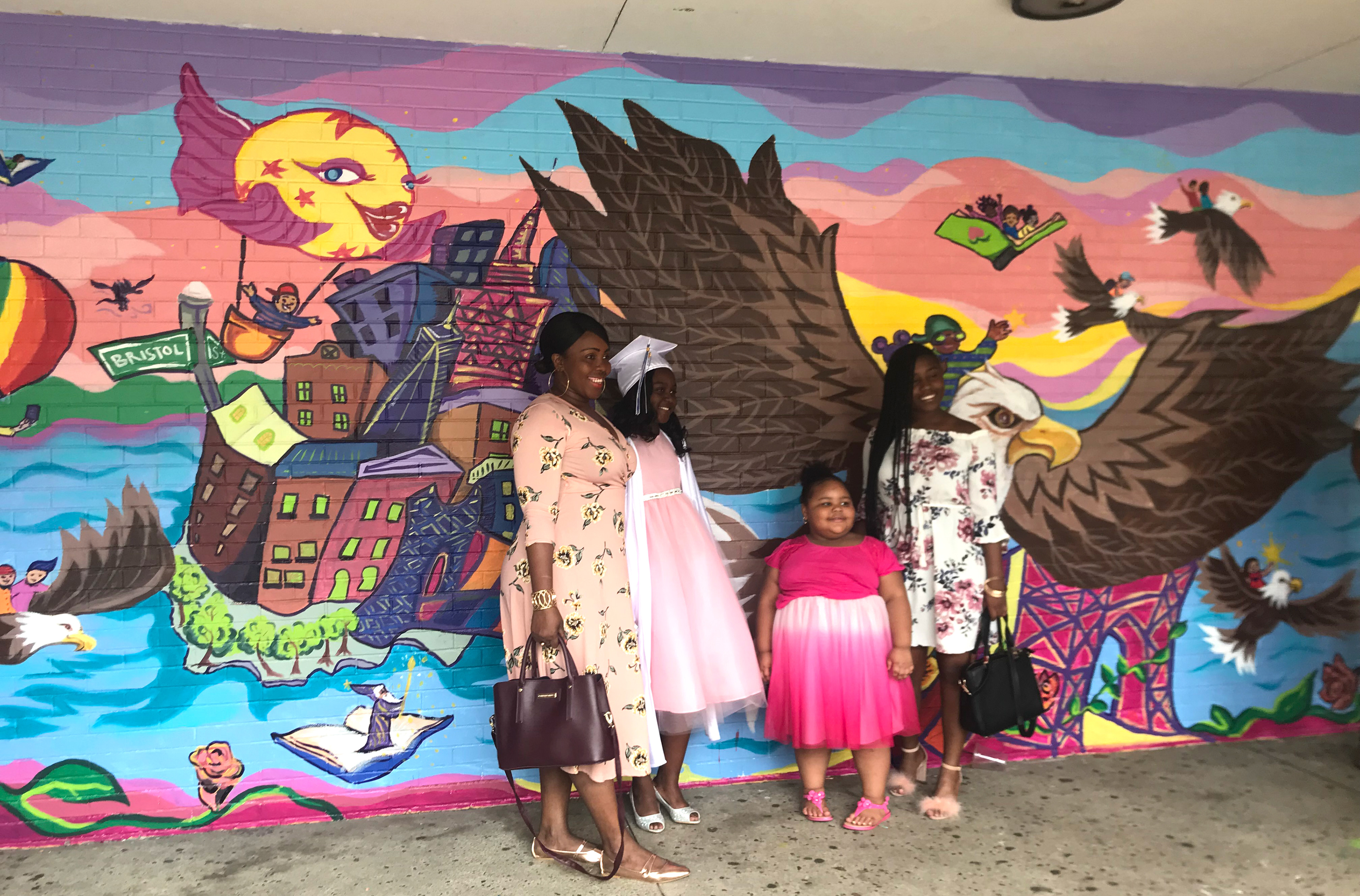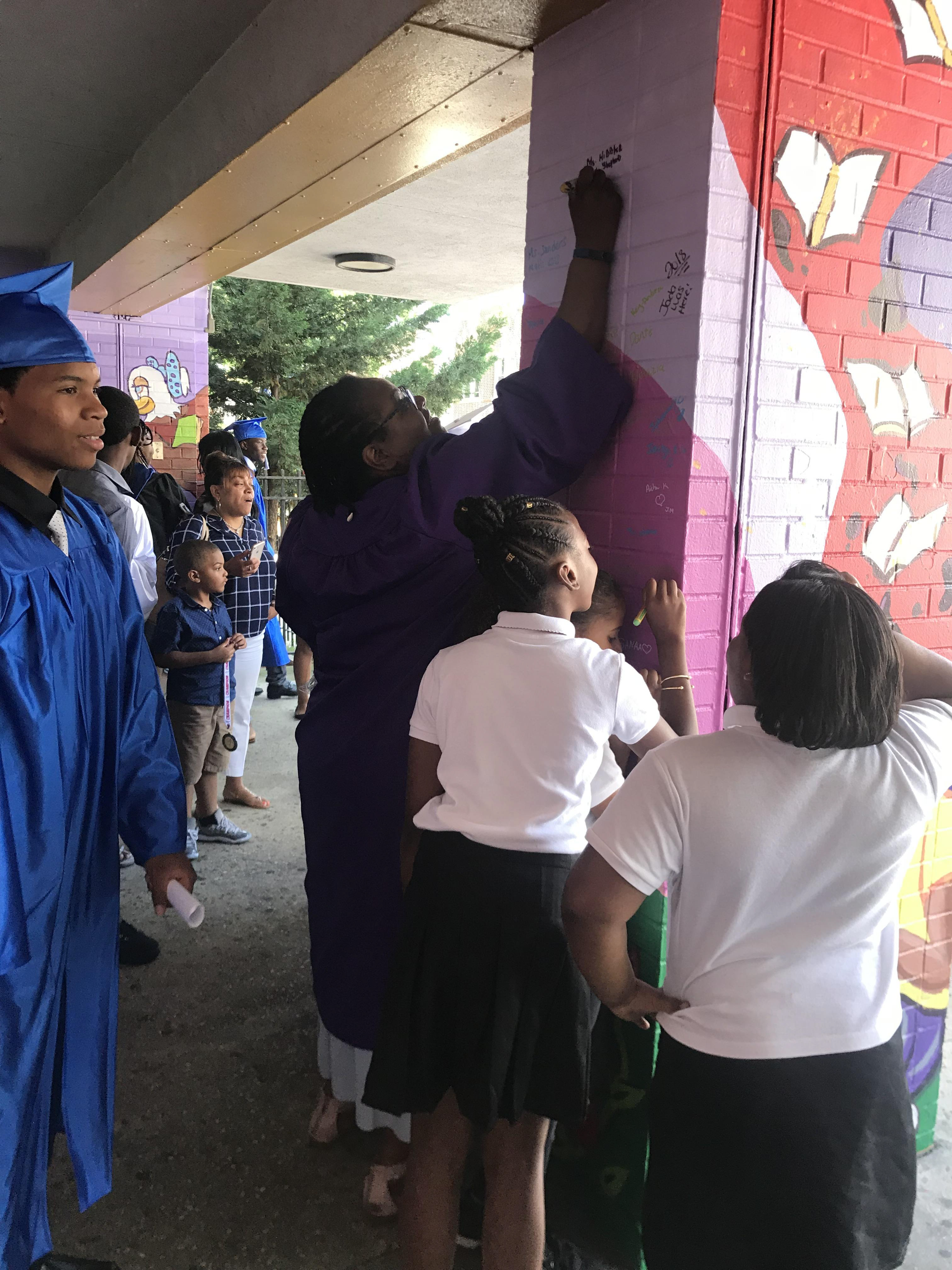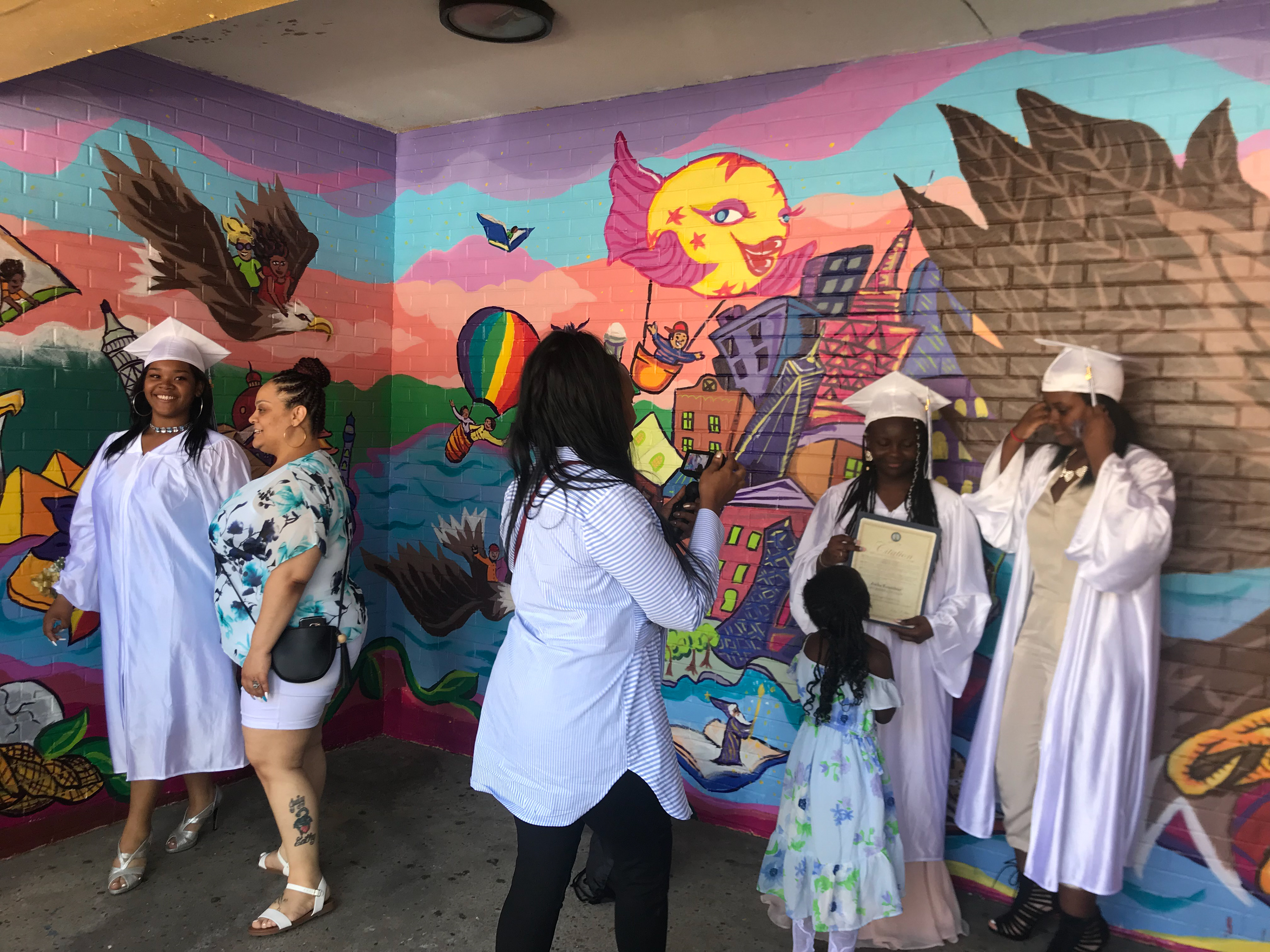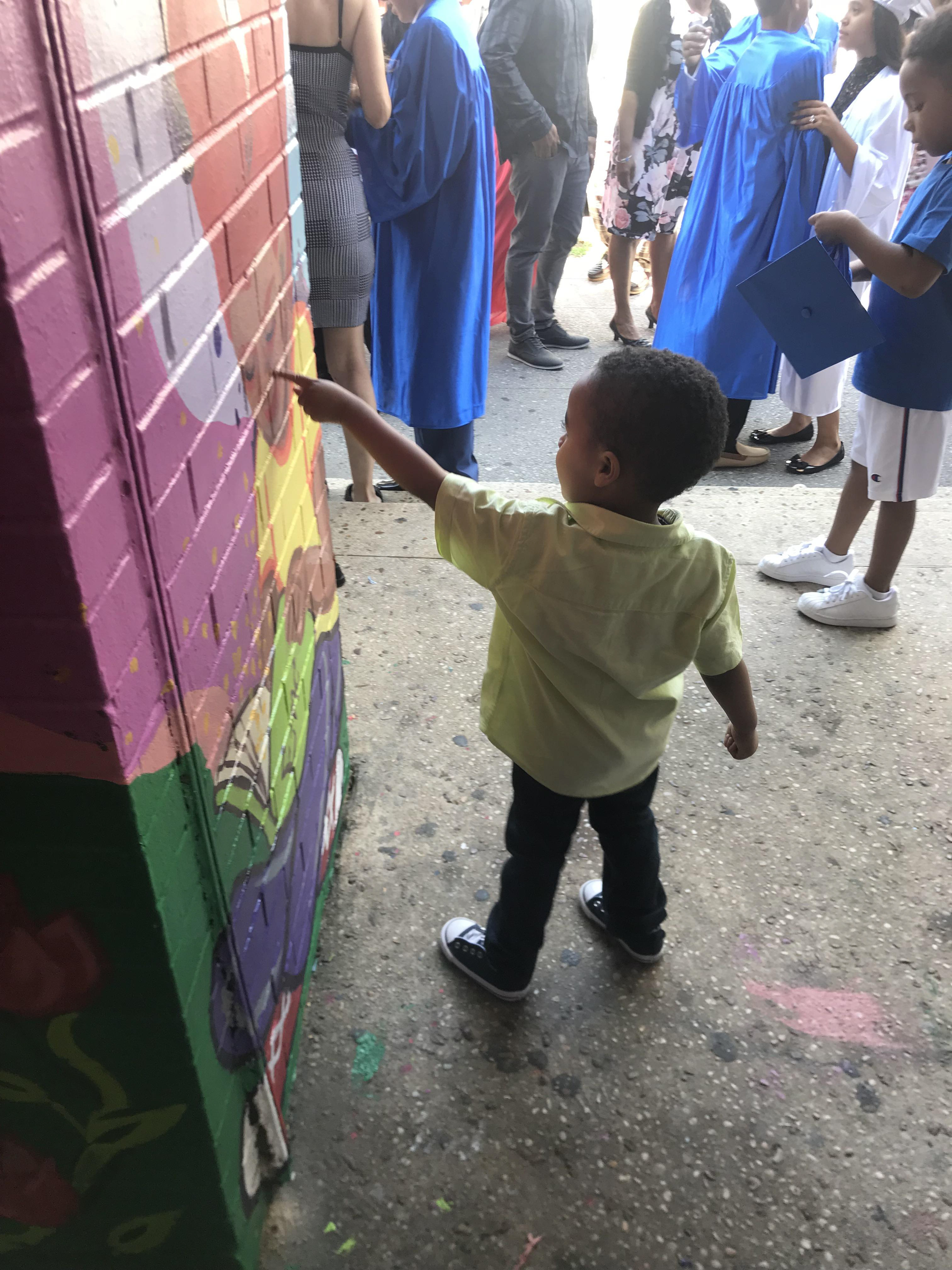 Here are some process photos, we can't thank our wonderful students enough !